The number of user groups in Mauritius has increased in the last couple of years. Symfony Mauritius joins the club of local IT communities and I hope that they succeed in bringing together Symfony developers that could work on cool stuffs.
I attended the presentation on Symfony 3 by Vanessa Chellen, Technical Director of Extension Interactive, at the Developers Conference 2017. She co-founded the Symfony Mauritius group. It allows her to share the passion for coding Symfony with other enthusiasts.
Before I tell you more about Vanessa's presentation I should let you that the room was full some minutes before she even starts.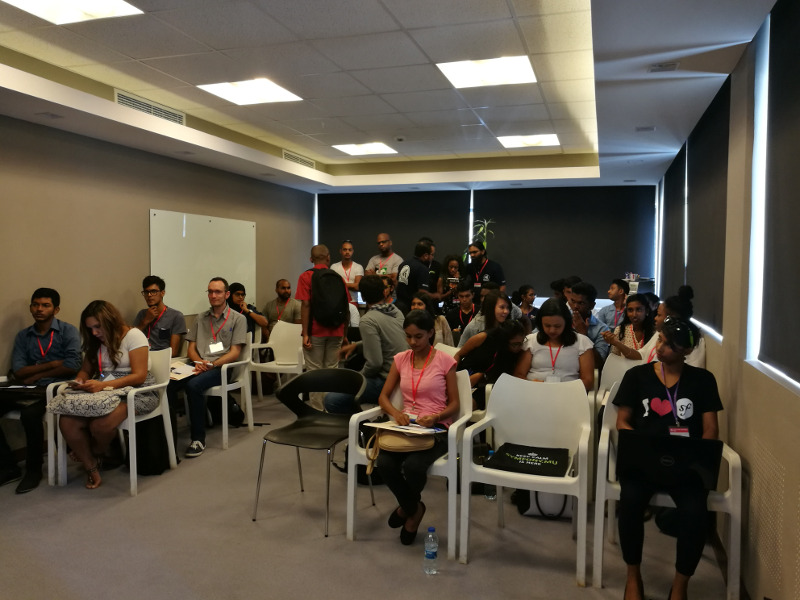 The title of Symfony 3 already attracted enthusiasts and some keen learners I suppose.
Starting her presentation Vanessa mentioned that Symfony exists since like some 12 years and emphasized that Symfony is not just about a framework but it's a philosophy of code. The passion with which Vanessa moves ahead clearly shows how much she's in love with Symfony or the version 3 to be precise.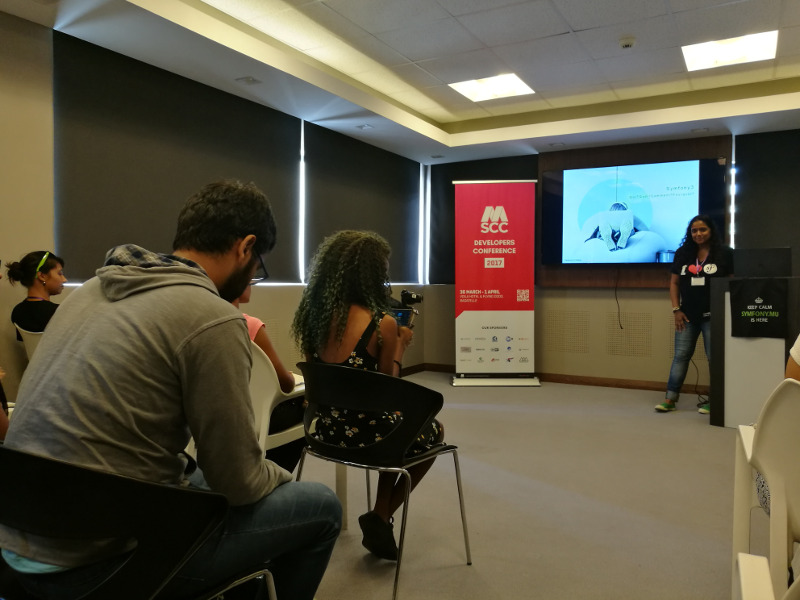 She gave some stats on the number of Symfony downloads since 2012, a live counter that showed above 742 millions and I was also glad to hear about the approximately thirty or so Symfony developers in Mauritius she knows of. Symfony boasts of around 300, 000 developers worldwide. That's huge.
Vanessa says that within the Symfony community it is a spirit of sharing modules rather than just selling. Even a top contributor of Symfony would answer the Tweet of a little Mauritian and the developers are very cordial. She explained the differences between the LTS (long term support) and standard versions of Symfony and the bi-annual release schedule. To be precise it's a release every six months, in May and November.
She listed a few pre-requisites for a Symfony 3 developer.
OOP, Classes, Namespace
PSR concepts
PHP 7
Annotations
Dependency injection
Design Patterns
Doctrine
Vanessa stressed that Symfony is a voting member of PSR and as such, a developer has to strictly follow and apply the standard. She then guided how to install Symfony 3 on Windows or a Linux machine. Point to be noted here is that never install Symfony using Composer; that's a bad practice. Instead she recommends to download the package and install. However, to work with Symfony one would require Composer.
She then talked about configuration files in Symfomy 3, while going through an overview of YAML, XML, PHP and Annotations to manage config files. For the sake of information here, Vanessa says either of the config method has zero impact over performance.
Vanessa got into more pertinent details as she accelerated the presentation. She explained the "response" mechanism and called Symfony an HTTP request response framework rather than an MVC framework. She quickly talked about bundles and the Twig templating language which is an invention of Symfony.
By the end of her presentation she demoed some web based tools for Symfony code optimization.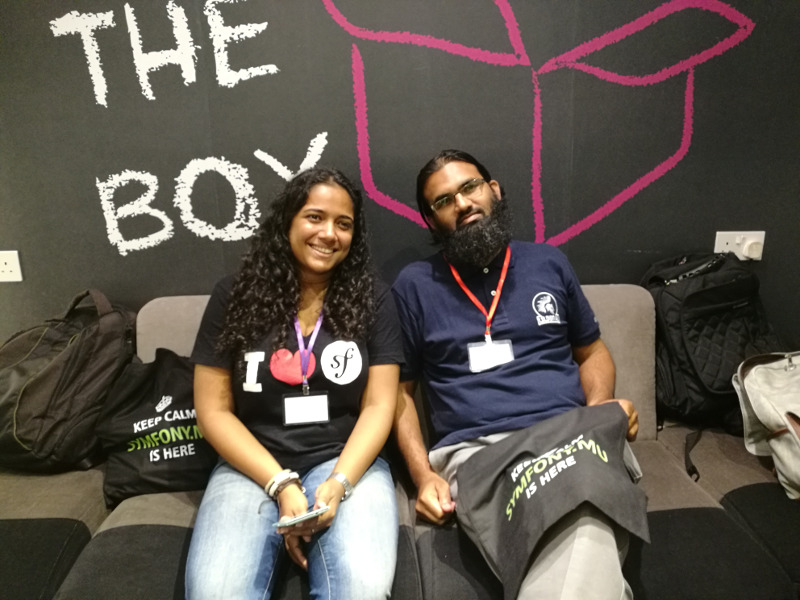 Vanessa was in a hurry to help her PHP friends with the workshop on Drupal 8 at Flying Dodo. We managed to get a few minutes to talk to her for an interview. My developer colleague Nadim was happy to take a picture with the lady developer along with a Symfony 3 shopping bag.
Everybody loves free goodies even if that's a ladies shopping bag.
Related