openSUSE is a Linux-based open source project which is sponsored by SUSE Linux GmbH. In 2003 Novell acquired SUSE Linux company and would since then support the community's work through openSUSE and provide enterprise support for SUSE Linux Enterprise (SLE).
Novell was acquired by Attachmate in 2011. The latter then merged with Micro-Focus in 2014. Following the merger SUSE became a separate business unit and reaffirmed its commitment to openSUSE.
openSUSE comes in two flavors, Leap which has a fixed release cycle (one release per year) and Tumbleweed which is a rolling release. Both Leap and Tumbleweed are available in the following mediums:
The live CDs however cannot be used for upgrading while the installation DVD offers GNOME, KDE, XFCE and a minimal server selection software and supports upgrading of older openSUSE installations.
Note that the above links are from the South African repository to provide faster download speeds to users in Mauritius. If you're looking for a repo nearer to you please visit mirrors.opensuse.org.
The openSUSE logo depicts a chameleon named 'Geeko'; a portmanteau of 'gecko' and 'geek'). Both the lettering "openSUSE" and the logo are registered trademarks of SUSE Linux GmbH. Therefore, they must always be accompanied by the registered trademark symbol (®).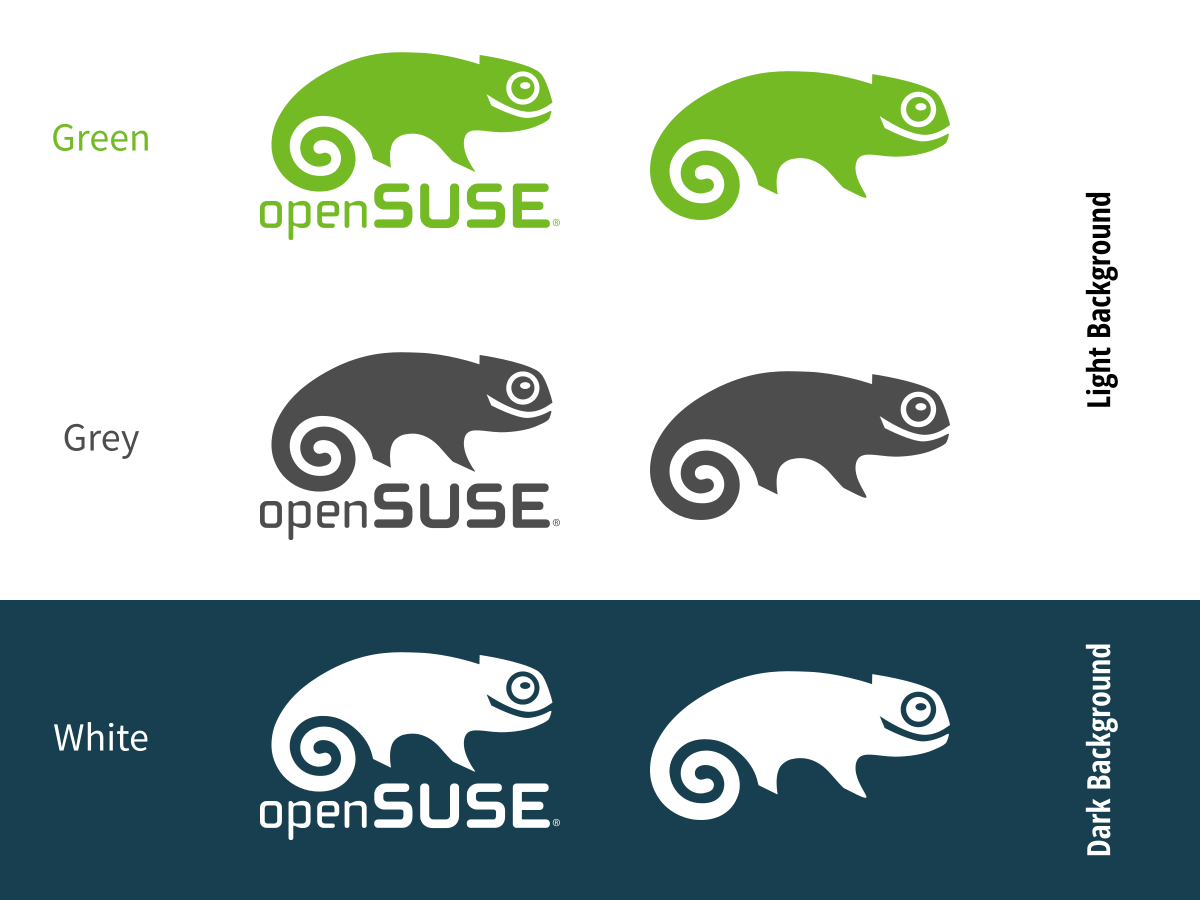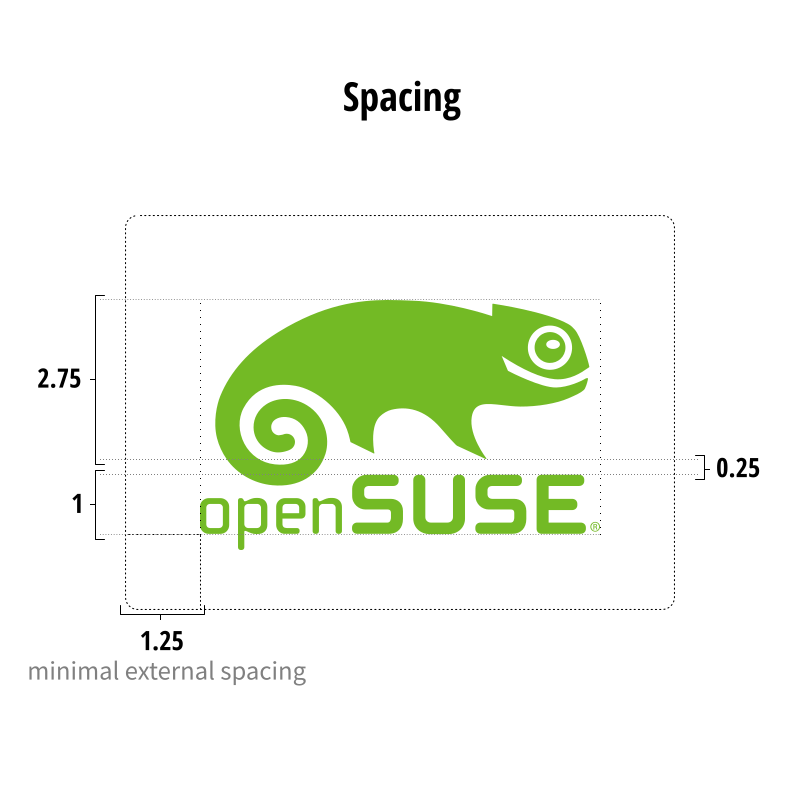 The openSUSE color code is #73ba25 and Pantone Uncoated #368 green. openSUSE artwork is available on Github.
openSUSE-Community.org provides an easy way to install "restricted" software on openSUSE through YaST 1-Click buttons.


The buttons work on openSUSE Leap 15 and Tumbleweed. If the codecs do not work (as intended) then verify that the package vendor is "Packman". For example:
$ sudo zypper if ffmpeg
Loading repository data...
Reading installed packages...

Information for package ffmpeg:
-------------------------------
Repository     : Packman Repository                                 
Name           : ffmpeg                                             
Version        : 3.4-3.2                                            
Arch           : x86_64                                             
Vendor         : http://packman.links2linux.de                      
Installed Size : 2.3 MiB                                            
Installed      : Yes                                                
Status         : up-to-date                                         
Source package : ffmpeg-3.4-3.2.src                                 
Summary        : Library for working with various multimedia formats
Description    :                                                    
    FFmpeg is a multimedia framework, able to decode, encode,
    transcode, mux, demux, stream, filter and play several formats
    that humans and machines have created.