We're now less than 1 week away from the Corsair Hackers Reboot. The past week was hectic on my end not being able to contribute much. However, Nadim did a great job by finishing the poster edits & getting the same printed.
It was decided that Yesterday (Saturday 12 April), we should meet up at Flacq and stick some of the posters. Nadim, Ronny & I volunteered. I called for others to join in if they might be free between 09h00 – 11h00. Ronny picked me up along the way. Oh… We were supposed to meet at 08h30. But since it's Saturday & I'm lazy as usual, I could not make it early. He finally picked me around 09h15. By that time Nadim had already reached VIP Commercial Centre with the posters. Some 15 mins later we reached too. Oh! The posters looked great.
As I posted on facebook earlier, while calling for volunteers, we would not start without having a coffee / breakfast. We ordered some chips, panini and coffee. Nadim drew a draft plan where we should start with the poster sticking. He really is a determined person ( : Like it. A couple of minutes later Pritvi came, so we were now four. We split in two teams, Nadim & Pritvi going to the bus-station having a chat with conductors & drivers asking permission to put the posters in their buses. While Ronny & I went having the poster fun in VIP itself. For a Saturday morning it seemed like not so many shop owners were around, I left some posters in my cybercafé and asked my brother to talk to the owners later & get the posters in their shops. Hopefully, that should be done & we'll get visibility around VIP Commercial Centre.
We also had the AGM (Annual General Meeting) for the Linux User Group of Mauritius scheduled for 12h00 at Lambic Restaurant, Port-Louis. That's why we planned to end the tasks in Flacq by 11h00. With no major traffic congestion we managed to reach Lambic at 12h15. Luckily not all members had reached, we weren't late. When we entered there was only Logan sitting and having, hmm… wait, what was that? Juice!
Selven had arrived too & was somewhere around. Ajay & Kavish reached a while later. Before the meeting starts we thought of having some proper refreshment. That being said, beer was ordered. Selven & Ronny being the beer gurus, they asked for Leffe. I tried the same.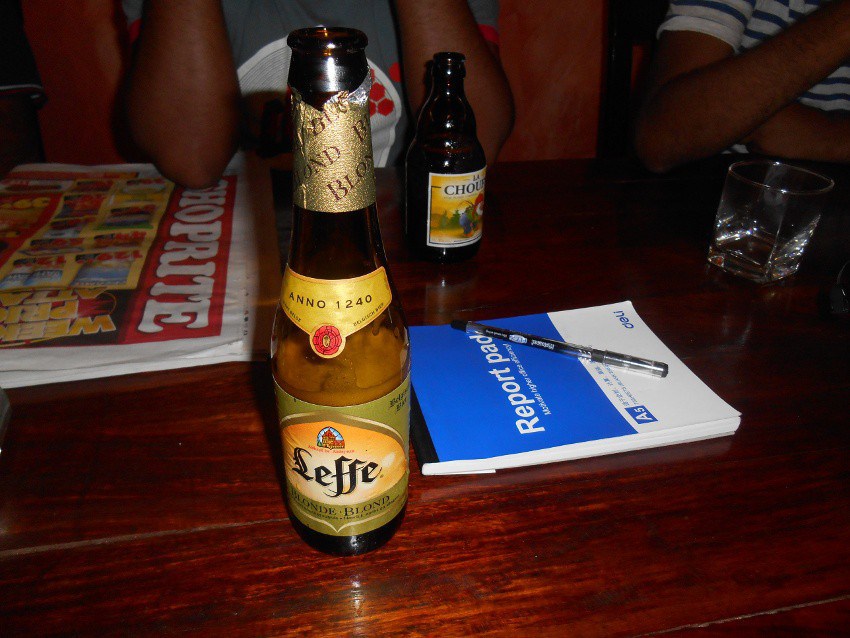 After refreshments, we ordered lunch that should be served in approx 30 mins. It was around 13h00. Selven opened meeting discussions by welcoming everybody & reading the minutes of previous AGM. Followed by the agenda. I won't spoil the fun but there are some good news ahead for members. Hopefully when it's published on LUGM website there'll be smile on many faces. Ajay brought the Linuxfest 2013 certificates which got printed last week. One last step is left, Ronny's signature. Everybody made fun of Ronny since he has to properly sign around 150 certificates.
Those who wish to know more about the Linux User Group of Mauritius can join our mailing list and shoot questions or meet any of the member to know about our activities and aim as Linux and FOSS (Free & Open Source Software) advocates.
Some of us left around 15h30 while others stayed for a few more rounds of beer, till 17h30.
###Photo highlights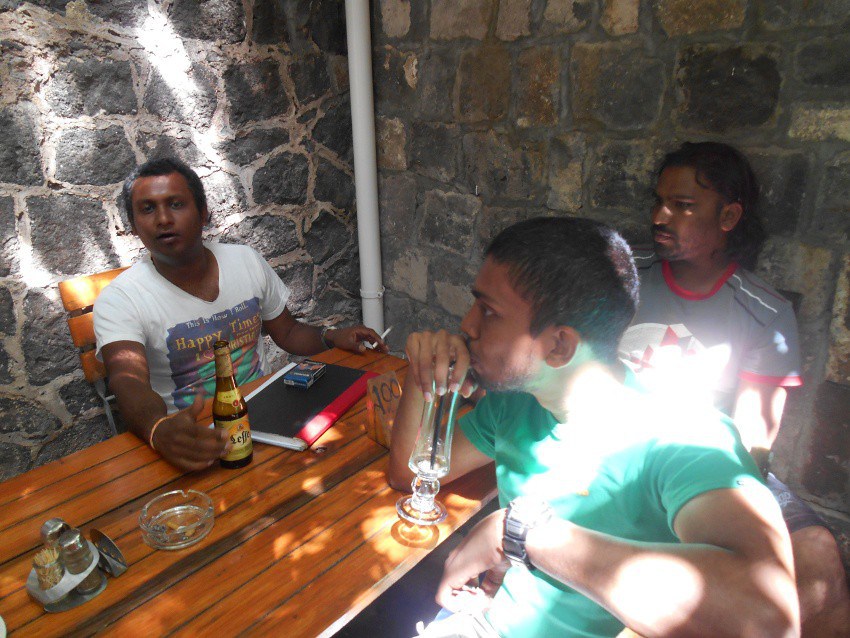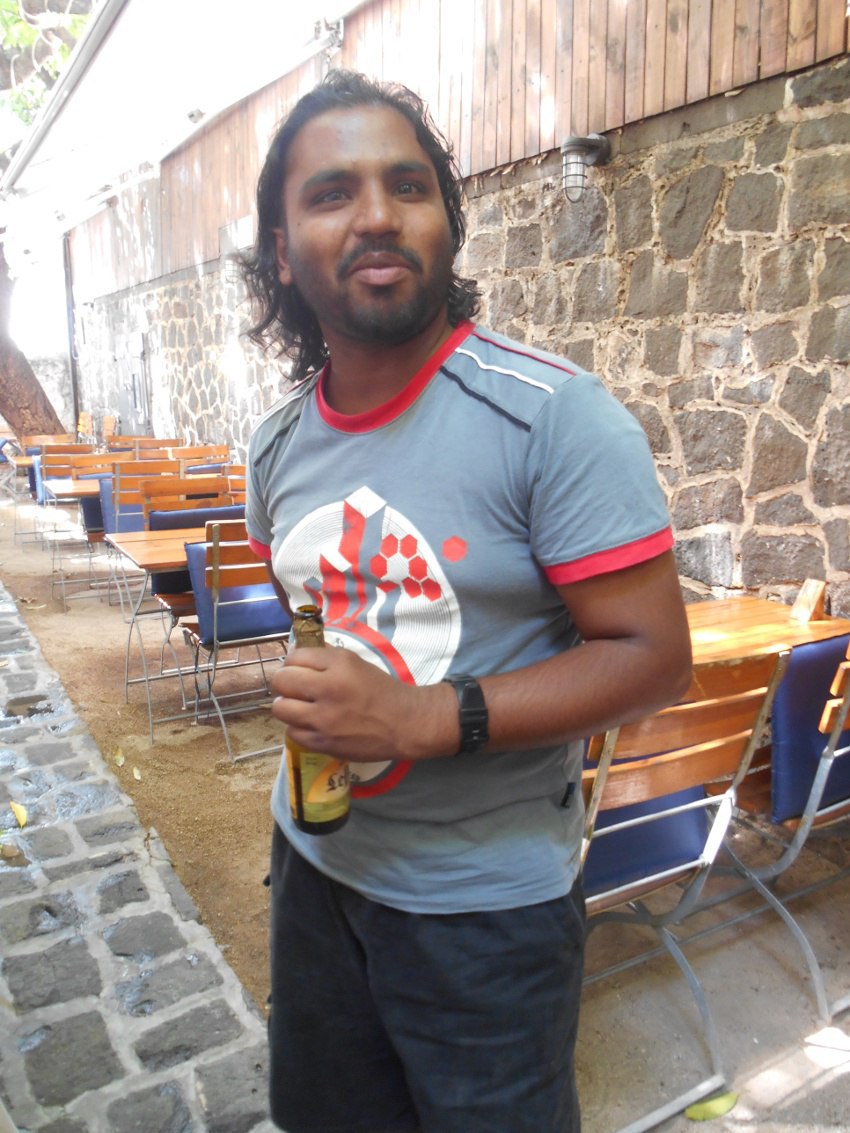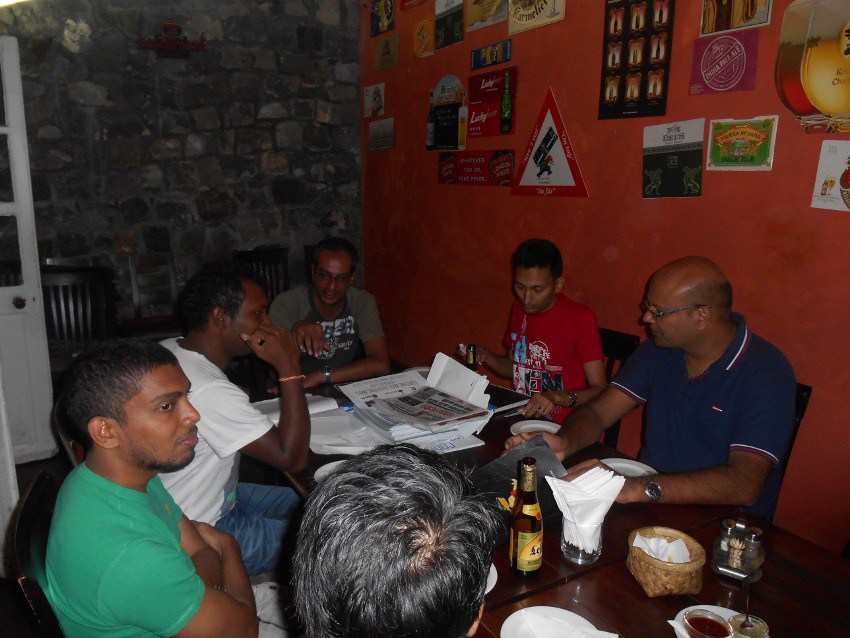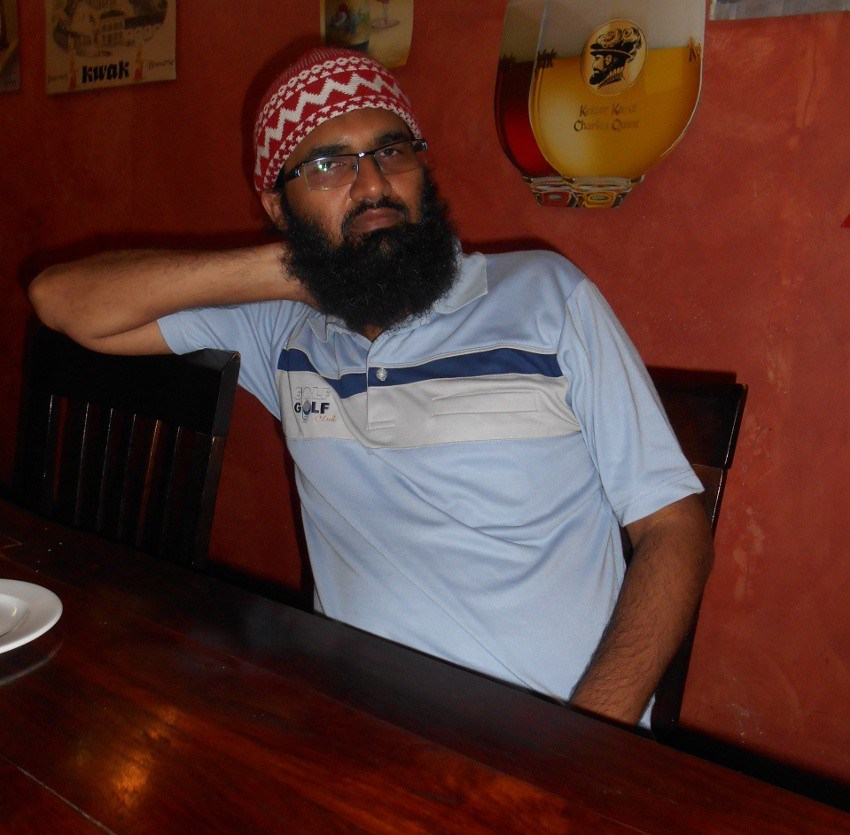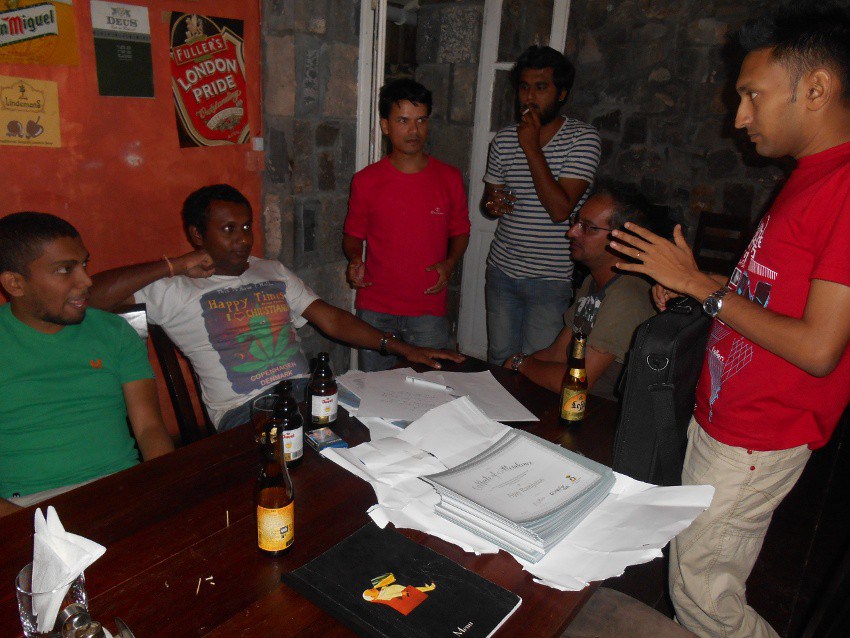 Related